Rejected Animals Sticker Pack 1 // Clear Vinyl Stickers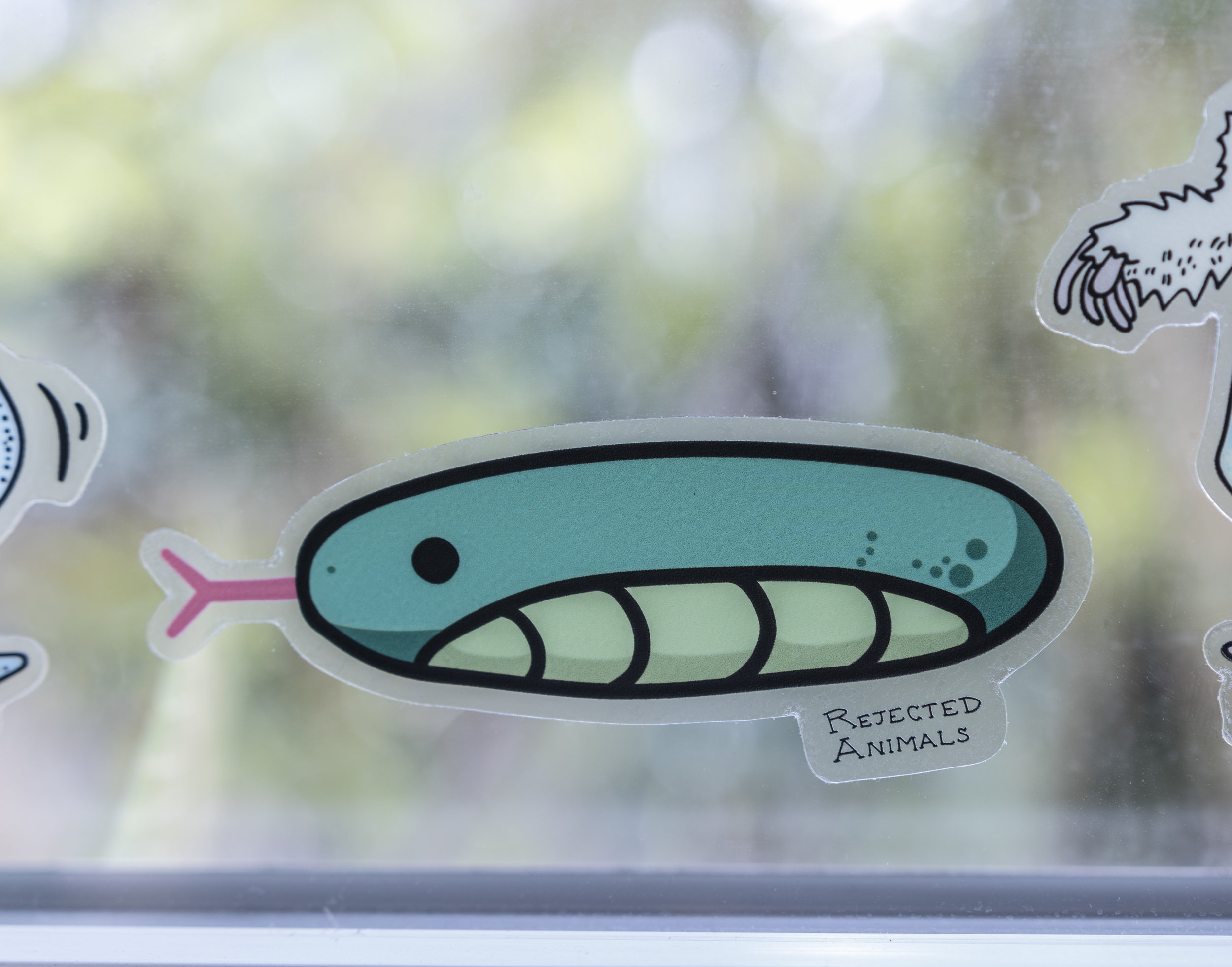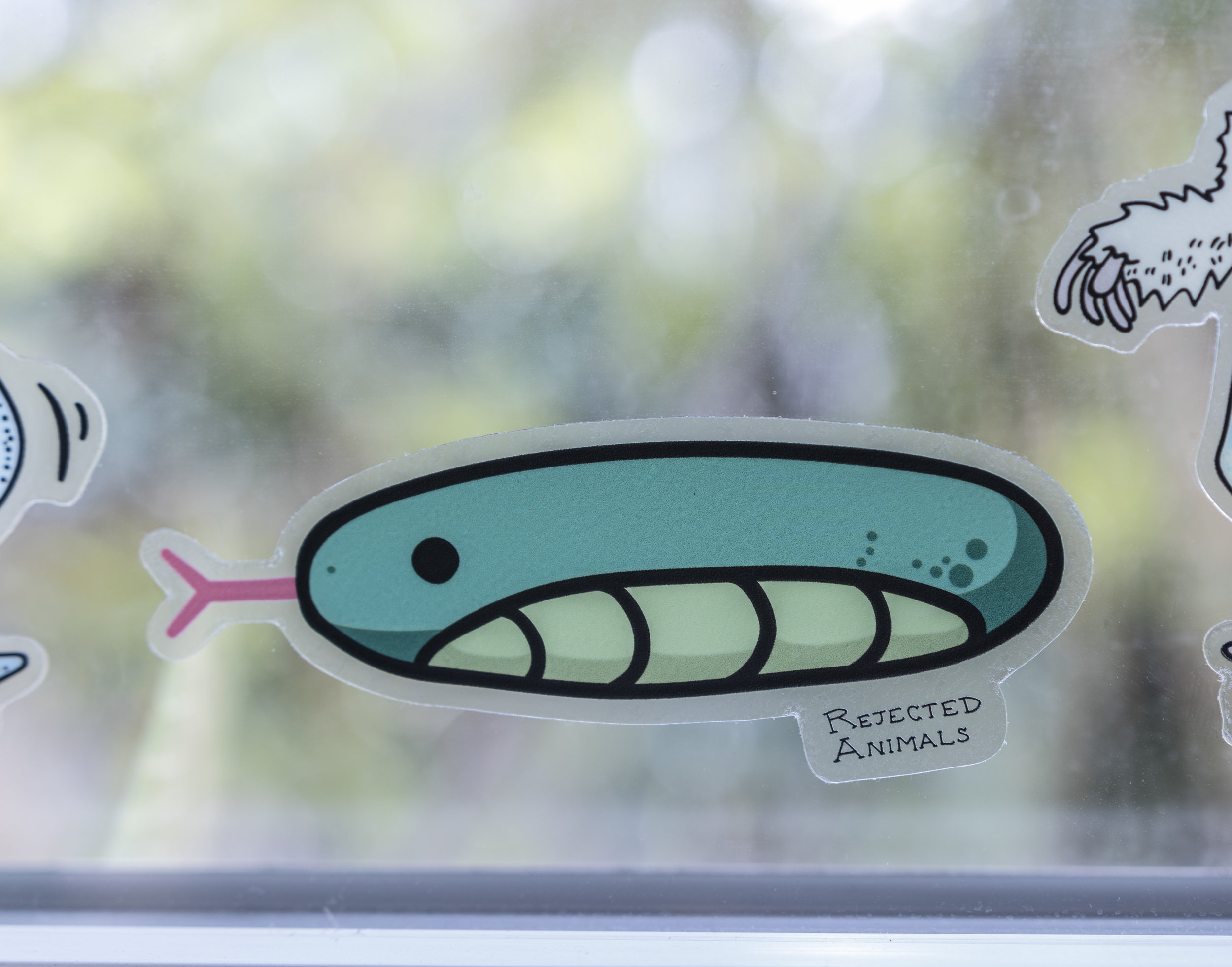 sale
Rejected Animals Sticker Pack 1 // Clear Vinyl Stickers
Introducing the very first Rejected Animals Sticker Pack! 5 original animals redrawn in high resolution and full color. The included stickers are :
Double Decker Snail [3" x 3"]

Great Wide Shark [3.5" x 1.5"]

Wooly Man-Moth [3.6" x 2.5"]

Croc-O-Walk [3.4" x 2.7"]

Short Snake [3.75" x 1.5"]
These stickers are printed on durable clear vinyl with white ink behind the design to preserve opacity. Perfect for windows, walls, bottles, binders, snowboards, whiteboards, ironing boards, time traveling devices, pudding packs, waterproof slacks, windshield cracks, and other knick-knacks. No seriously, these are coated with a scratch resistant laminate, and they're even dishwasher safe!